3rd Amateur B-Classic USBA 3-Cushion Tournament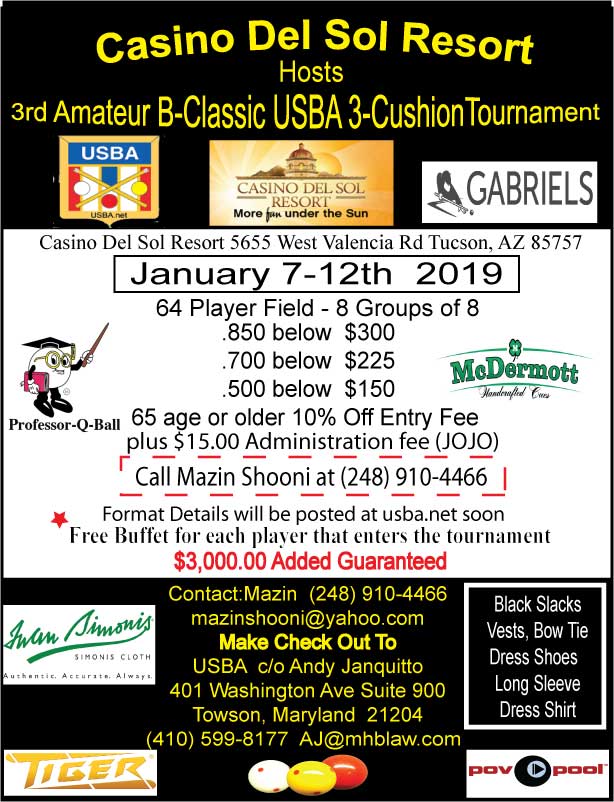 Now is the time to get your name on the waiting list by calling.
A player's entry is official only if their entry fee, administrative fee and membership are paid in full.
Check out the Players List  "B" Classic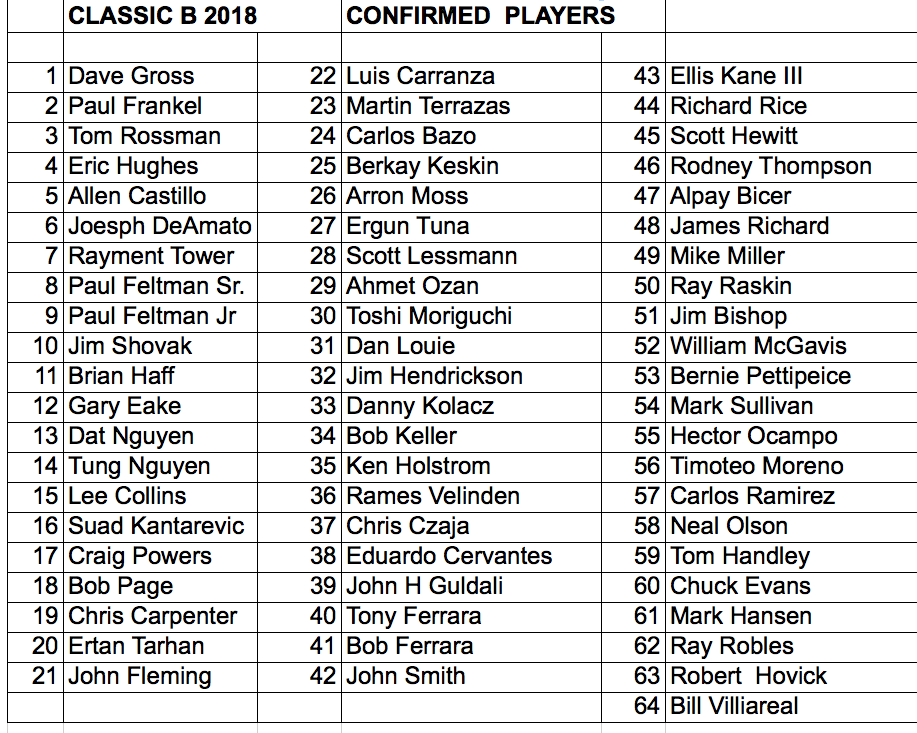 Limited to 64 players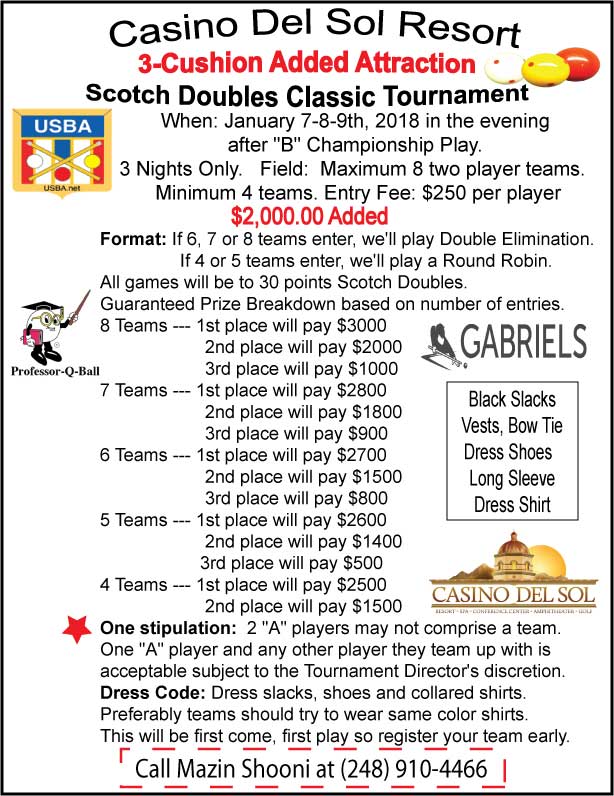 ALL PLAYERS PLEASE BOOK YOUR ROOM NOW!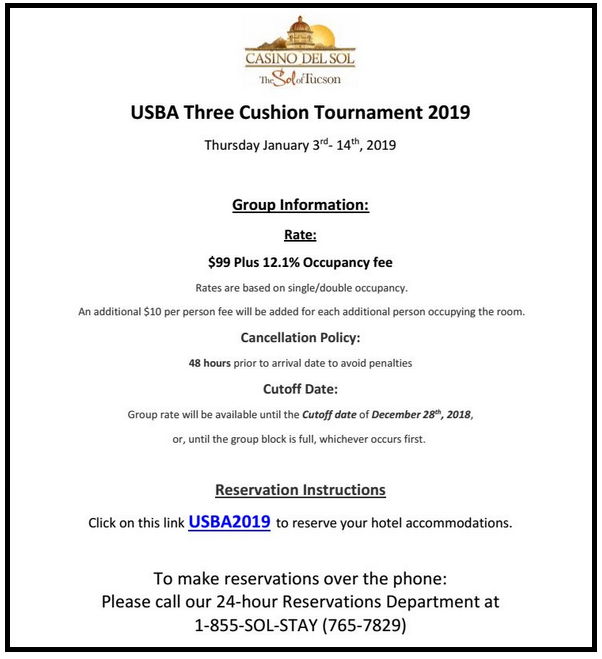 Area View at the last "B" Classic