3rd Amateur B-Classic USBA 3-Cushion Tournament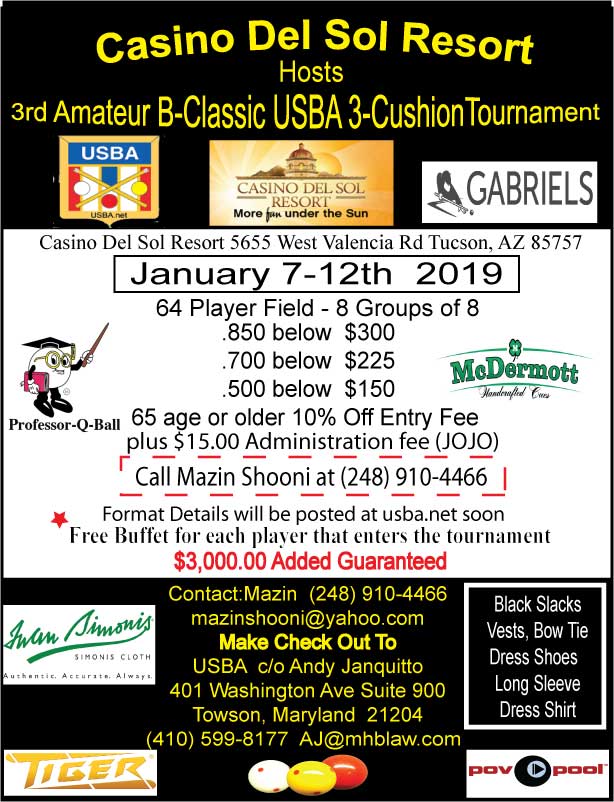 Attention Important Notice: 
One Month Away
The 3 Cushion "B" Championship is about a month away and we have 64 players ready to go. We thought we'd touch base with a few bits of information that might be helpful to all players.
Players' Meeting: This will be held at 8:00 p.m. on Sunday, January 6, 2019. If you know you might not be there please contact me beforehand.
Sign In: Please remember to sign in when you arrive in the tournament area as we'll need your contact information. You'll also be able to pick up your voucher for the buffet at sign-in.
The Draw: The draw will take place immediately after we discuss the format and rules of the tournament. As promised we will announce the top 8 seeds and draw randomly from there.
We'll look forward to seeing you on January 6 th and feel free to contact me with any questions or concerns in the meantime.
Players slated to play in "B" 3-Cushion Championship at Casino Del Sol in Tucson in January!!!
Due to an overwhelming response we now have a waiting list and in fairness to all, ENTRY FEES MUST BE RECEIVED BY THE USBA NO LATER THAN DECEMBER 1ST.
248-910-4466 Cell
mazinshooni@yahoo.com
Check out the Players List  "B" Classic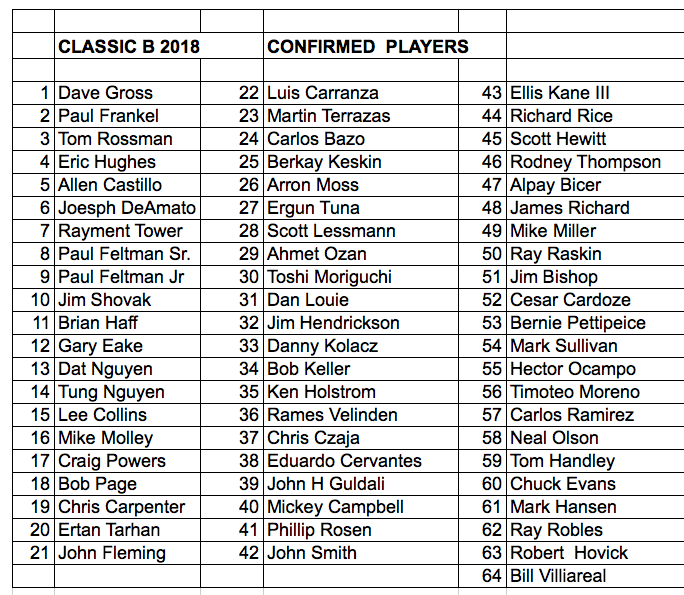 Now we have (10) Teams- Scotch Doubles
Gilbert Najm & Kahlil Diab
Craig Powers & Brian Haff
Danny Kolacz & Tom Hundley
Ertan Tarhan & Ahmet Ozan
Tung Nguyen & Dat Nguyen
Paul Frankel & Tom Rossman
Allen Castillo & Ricardo Carranco
Paul Feltman Sr. & Paul Feltman Jr.
Mazin Shooni & Joe DeAmato
James Richard & Mickey Campbell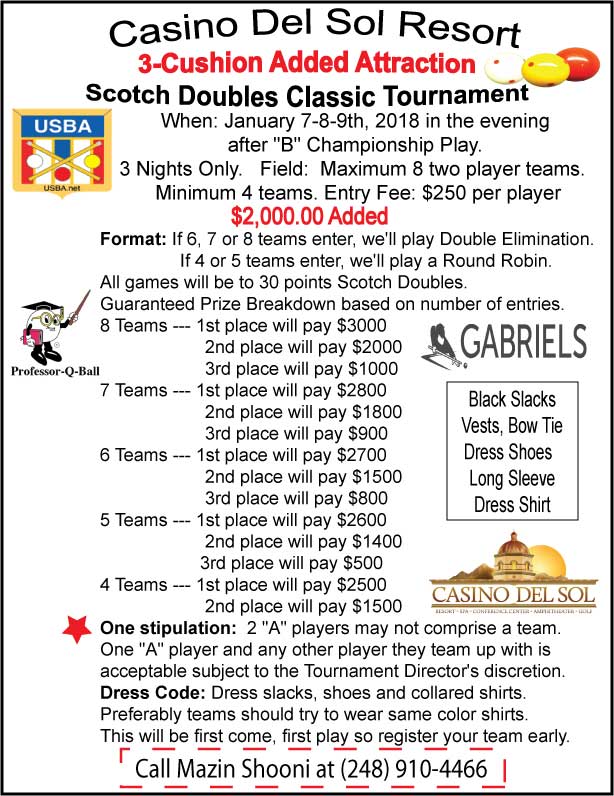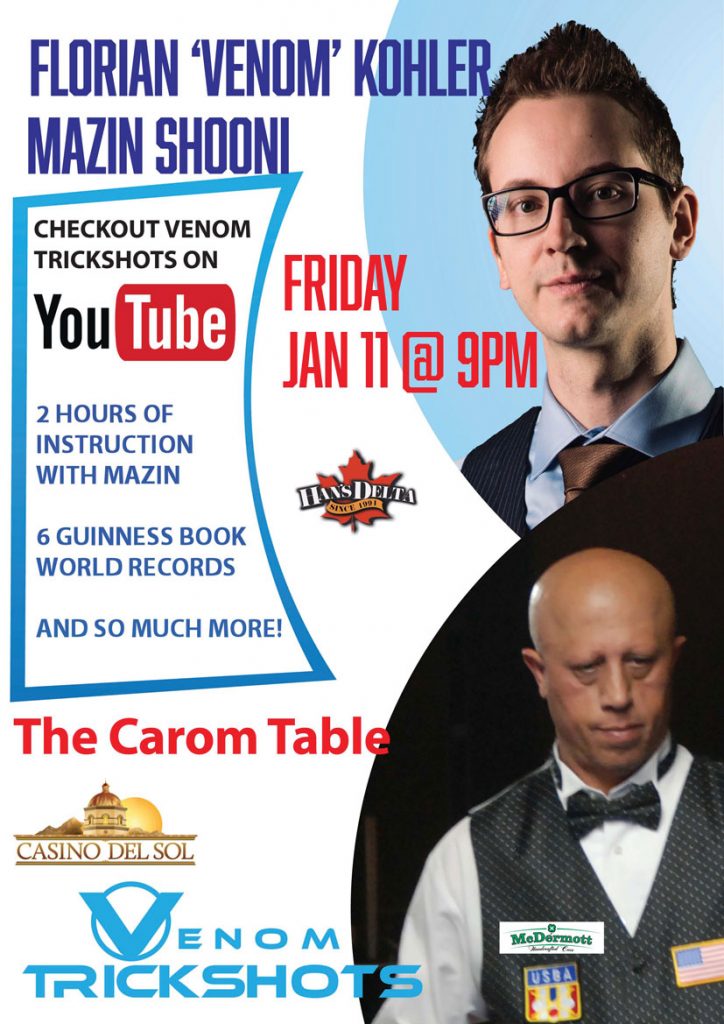 ALL PLAYERS PLEASE BOOK YOUR ROOM NOW!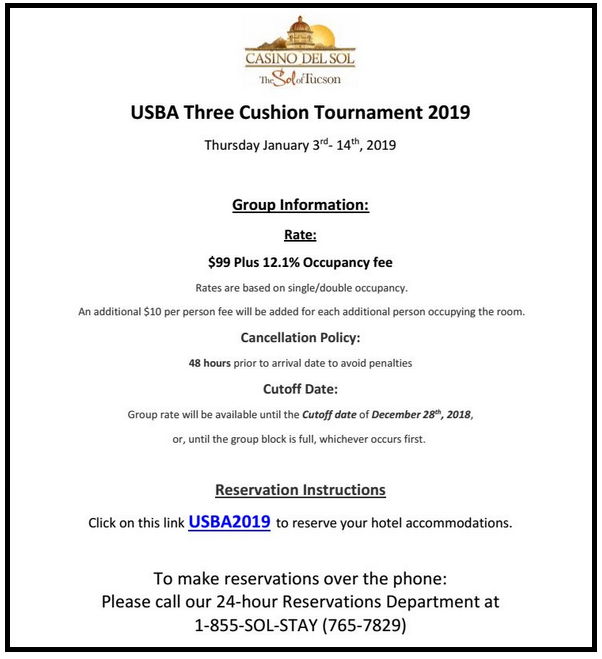 Area View at the last "B" Classic