Summer 3 Cushion Shootout $5,000 Added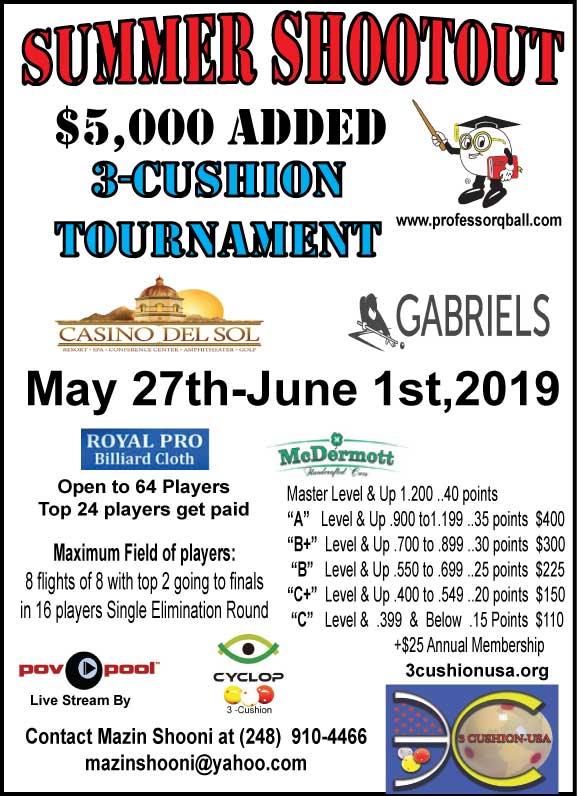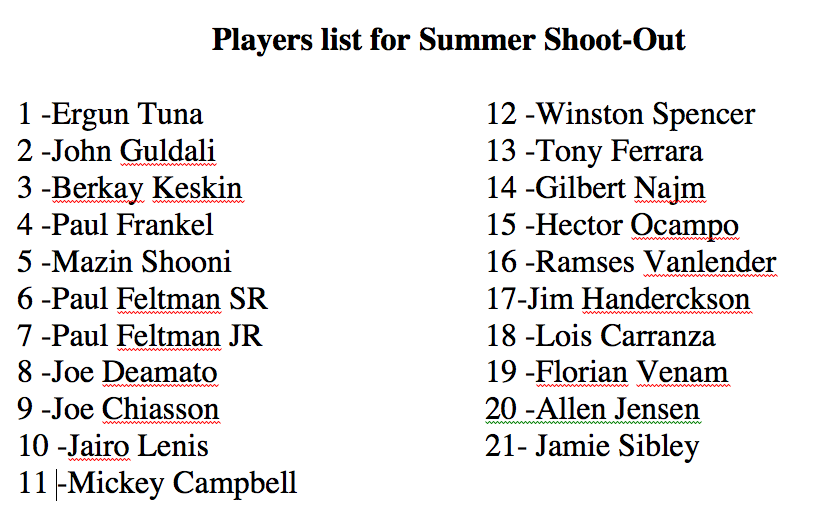 Special Notice
We are using 6 Imperator Gabriels tables for this event. 
We have 1 table left to sell.
Tables will be deliver right after the Summer Shootout event-taking place May 27th thru June 1st 2019 at Delsol Casino in Tucson Arizona.
Now is the time to call Paul Frankel for more details at (901) 210-7251 and Mazin Shooni at (248) 910-4466 mazinshooni@yahoo.com
Contact Mazin Shooni 248  910-4466 -mazinshooni@yahoo.com
Check out this video on 3-Cushion Instruction with Mazin Shooni .
Recorded live at The Casino Del Sol in Tucson, Arizona during the 2019 USBA Amateur Championships, take a deeper look with National Champion, Mazin Shooni into some of the shots that come up and suggestions on how to address them with easy solutions.
Casino Del Sol In Tuscon, AZ – Contact Mazin Shooni 248  910-4466