3-Cushion Table Gabriel's Imperator-V and a Gabriels Rafale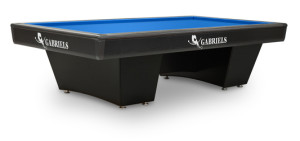 IMPERATOR -V 284
Special Notice
We used 6 Imperator Gabriels tables for the Summer Shoot-Out event. 
Table is now SOLD ! We have 1 tables left to sell. A  High End Gabriels Rafale Table
Now is the time to call Paul Frankel for more details at (901) 210-7251

Tables are now in stock and on sale. Offered to first come buyers.
CALL NOW!
Exclusive U.S. Distributor
Call now for more information
Paul Frankel "Professor-Q-Ball"
 (901) 210-7251 
www.professorqball.com