Professor-Q-Ball is distributed during the first week of the month on a bi-monthly basis. Ad submissions are due by the 16th preceding publication. All artwork must be submitted with a minimum resolution of 300 dpi. Acceptable formats include Tiff, JPG or PDF.
Final trim size is 8 W x 10.5 L. Our printer requires a 1/4" bleed for ads designed to cover the entire page. This publication is printed on a web press using uncoated stock.
Call us for quotes on Color Ads for the , Inside Front, Back Covers and Back Cover.
Black & White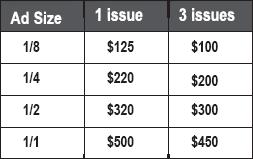 Color


901.756.2594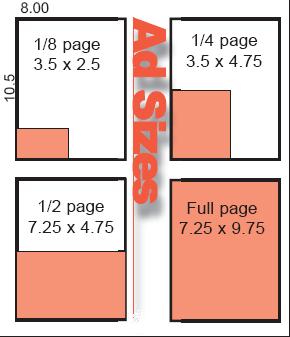 Ad/Brochure Design
We will design your ads for Print, Web or Trade Show Brochures.