It is unfortunate that Mr Gre Leenders a representative of the EPBF and the World Pool Association (WPA) would release such a misleading and inaccurate statement as he did during the midst of contract negotiations. It is apparent that the person responsible has been misdirected and lacked information. It is our hope that such a haste and inconsiderate action has not tainted the world of billiards.
Considering the current global economic climate and detrimental state of the billiard world, the production of a new event such as our Women's World 10-Ball Championship would boost our industry with encouragement and that we would be a welcomed relief to the sport.
At Silver cue Billiards in Woburn Mass.
Story by Marc Dionne. 64 players came out to play for the $3,700.00 up for grabs. Here were some of the notables.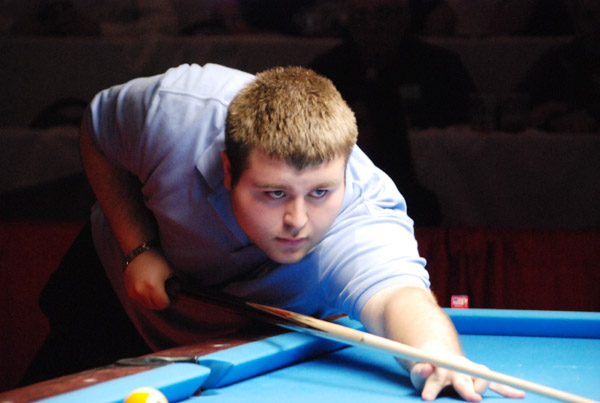 Mike Dechaine, Dave Fernandez, Mike Nicaloro, Jose Pinto,
Joe Tucker, Ivo Petrov, Chris Leal, Rich Ross, Nelson Olivera the format for the tournament is race to your handicap. Pro 10 Open 8 A's 7 B 's 6 C's 5 D's 4 .
The semi final match was Rich Ross who would race to 7 vs. Mike Dechaine who would race to 10. The match was very close up until Rich made a critical mistake on a 7 ball. Would give Mike an opening, mike would win the match 10-5.
The Hot Seat Match was Mike Dechaine Vs tom Mcgongale the race would be Mike Dechaine would race to 10 Tom Mcgongale would race to 8. This match was a one way match with Dechaine winning it with the score of 10 – 3 and taking his spot in the Finals. The one loss Finals was Nelson Olivera vs. Tom Mcgongale.