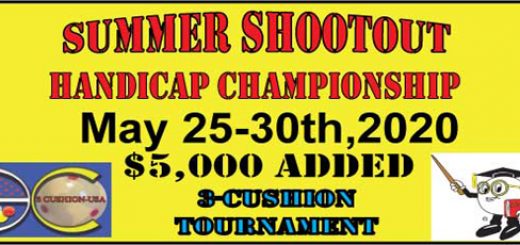 3-Cushion Tournament open for all levels. More information coming soon. Open to 64 players.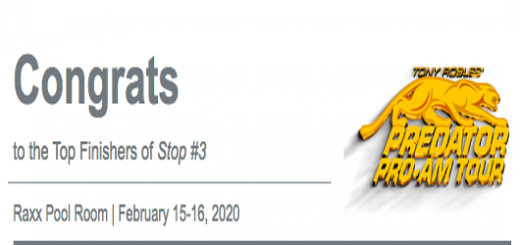 Photo credit to Erwin Dionisio. L-R: John Francisco (1st) and Sean D'Costa (2nd)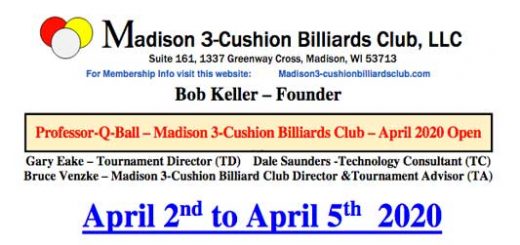 Play will be on Gabriels  6 Imperator-V-Model Check out the players List as of January 20th. April 2nd – 5th Players             State 1            ...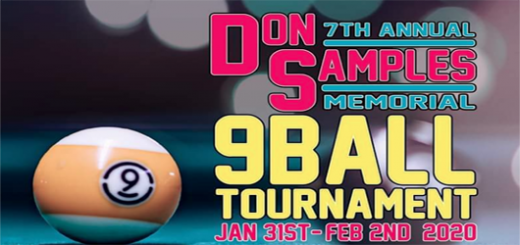 They were 64 players, $13,000 in total payouts. Left to Right- 1st Place-Gary Abood From Bossier, Louisiana 2nd Hunter Blackwell from Corinth, Mississippi Plus a...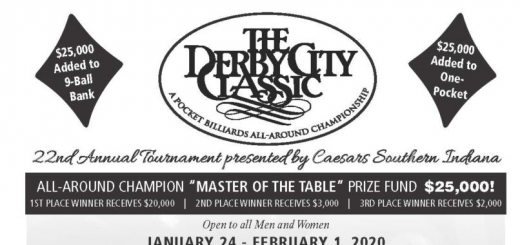 Check out the winners of the 22nd Derby City Classic Total 2020 DCC Payouts $258,600.00 Mini Tournament Payouts $7,000.00 Bank Ring Game                   $12,000.00 BigFoot 10...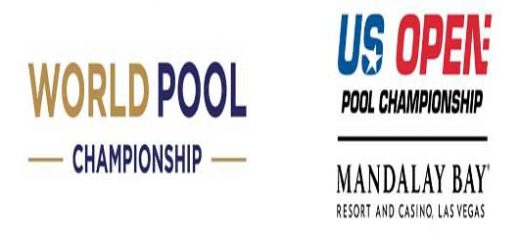 Matchroom Pool has today renamed two of its major events with the World 9-Ball Championship to be known as the World Pool Championship and the...
Older Posts >>>