2000-2018 BACK ISSUES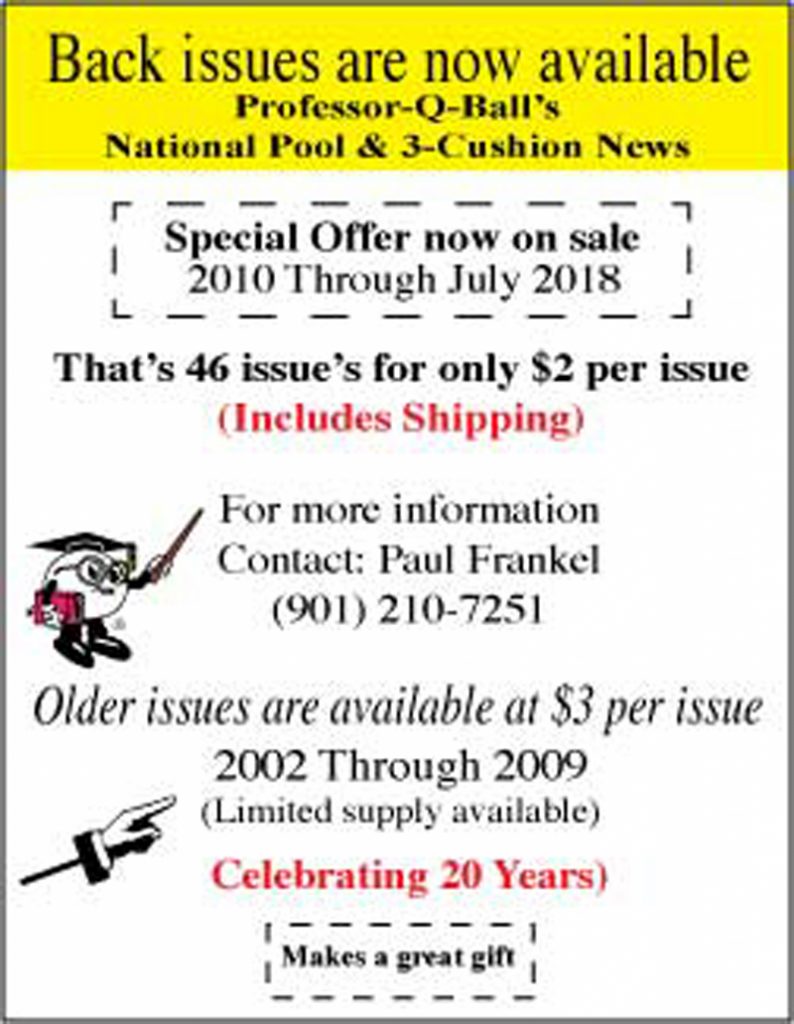 It has been 20 Years!
I am writing to let you know that the June/July issue of Professor-Q-ball magazine was my last issue of my publication, as I am now discontinuing printing it.
I have devoted my time for the last 20 years to the publication and now it is time for me to slow down and spend more time with my family and friends.
It has been a great journey and I have made many friends along the way, so I just want to thank you all for your support and friendship and wish you all the best. I still will be involved in the Billiard Industry and will  be continuing with my website and updating it daily with billiards news.
https://www.facebook.com/ProfessorQBall/
Below are some photo's of front covers over the years. Will be adding more soon. Click on them to enlarge