Professor-Q-Ball USBA Newsletters 2010 to 2018
Are looking for a lot of history on 3-Cushion Carom news over the years?
Then PQB USBA Newsletters from 2010 to August 2018 are available see flyer below
Now is the time to order and have plenty of reading material while you are staying at home. 18 years of articles, Diagrams and photo's of the best players.
Supply is limited so give me a call.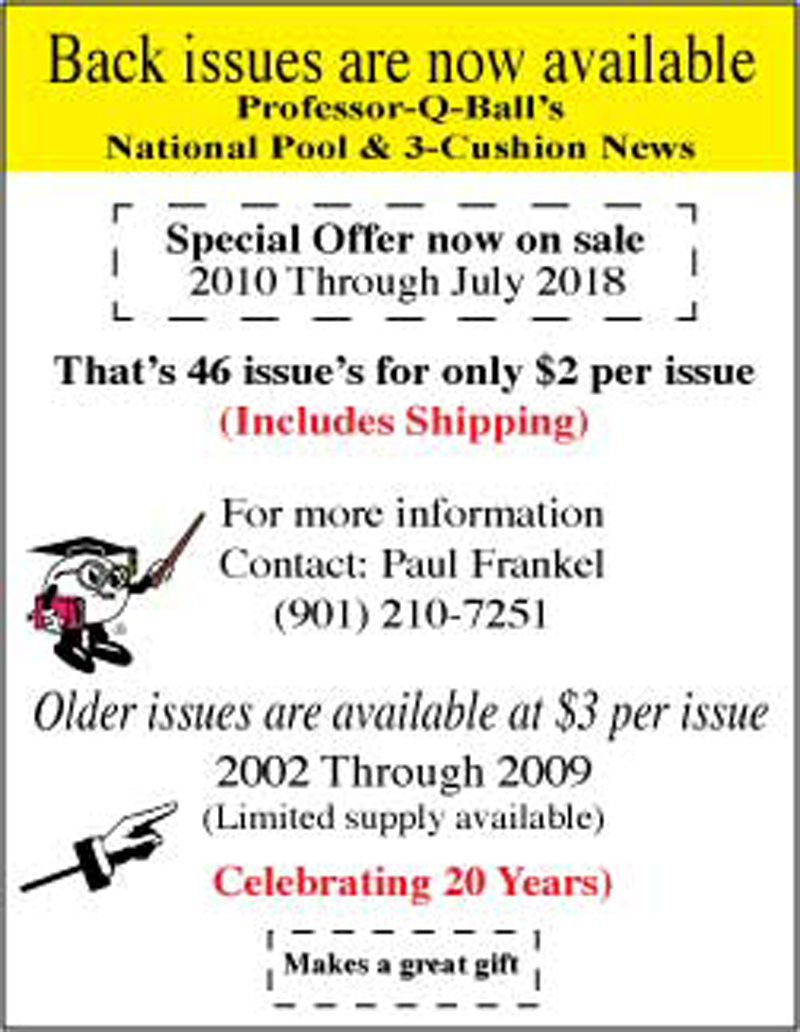 | | |
| --- | --- |
| | 3-Cushion Billiard News 2018 |
| 3-Cushion Billiard News 2017 | 3-Cushion Billiard News 2016 |
| 3-Cushion Billiard News 2015 | 3-Cushion Billiard News 2014 |
| 3-Cushion Billiard News 2013 | 3-Cushion Billiard News 2012 |
| 3-Cushion Billiard News 2011 | 3-Cushion Billiard News 2010 |