United States Amateur Internet Billiard Consortium
USAIBC OPTIONAL CUE BALL 2-MISS 24 POINTS ( trial games )
Gentleman, We had a wonderful night playing billiards, some new players, and we tried our revised format and discovered that the 20 point partner game is probably what we will settle on. The time average was about 42 minutes for the 24 point partner games. Ideally our goal is to have a partner game last 30 minutes. Since we had one of our best nights for the number of participants we feel that our wait time must be reduced so everybody can play more games. On Sunday we will play our partner games to 20 points in hopes that it will be more suitable for us. Please stay safe and join in with the fun !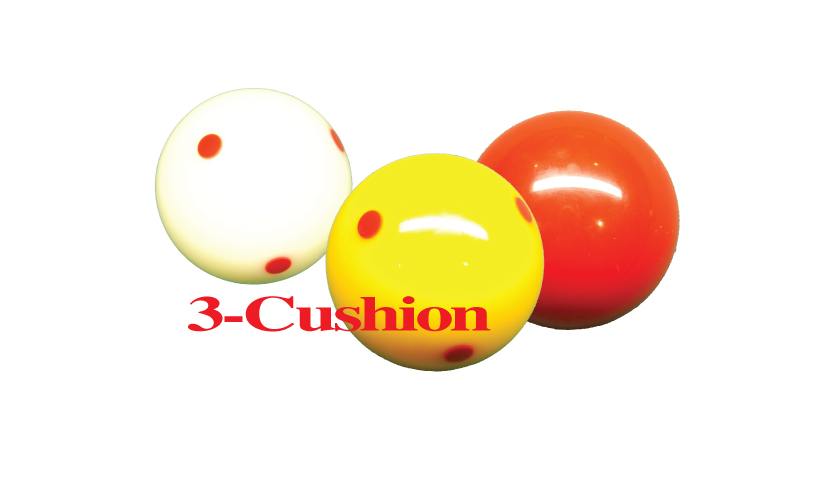 If participation continues to increase in the future we will split our group so no one has a long wait and a second host, (Paul Frankel), will be available to handle the overflow. Then maybe, the remaining players from the two hosted groups could play each other that evening or afternoon.  On Sunday we will play the Optional cue ball 24 point 2- miss rule partner games so please join in.   Some of our brothers have told us they are playing billiards again.        Very nice to hear !     Let's all stay safe and keep our games light-hearted so everyone has fun !                                                                           Games designed by amateurs for amateurs !
UNITED STATES AMATEUR INTERNET BILLIARD CONSORTIUM 
Respectfully, Dan Bennicas
If you are interested just download ZOOM on your device and call us so we can help you get started. Also if interested and just want to watch.
If you have any question call – Paul Frankel (901) 210-7251  paul@professorqball.com   or Dan Bennicas (843) 681-4193 dbennicas@gmail.com
We welcome all new players – If you're ready to join us and play give us a call.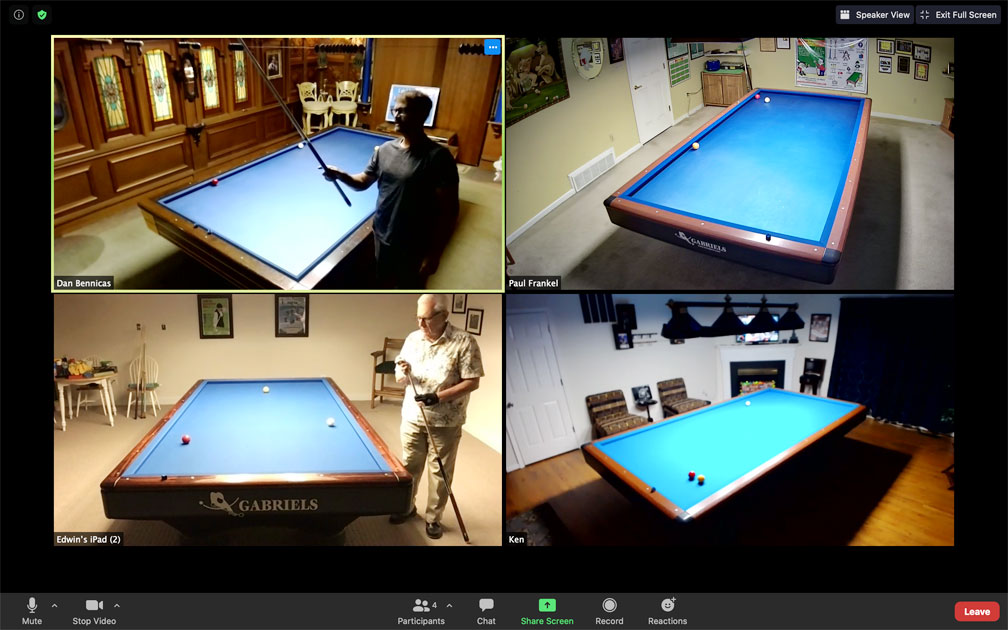 If you are in our group, an Email will be sent to you on Tuesday and Thursday @ 7:00pm Eastern, and Sunday, @ 1:pm Eastern. The email will contain a Zoom link to connect to the group.  The Host will start the Zoom session @ 8:00 PM Eastern, Tuesday and Thursday, and 2PM Eastern on Sunday.
Click on video BELOW  for more information.
---
For more information call
Paul Frankel (Professor-Q-Ball) 901 210-7251 
paul@professorqball.com
Dan Bennicas  843  681-4193   
dbennicas@gmail.com