United States Amateur Internet Billiard Consortium
USAIBC OPTIONAL CUE BALL 2-MISS 24 POINTS ( trial games )
Gentleman, Last night was a great night for playing MISS 3-CUSHION BILLIARDS, we tried something new and it worked better than we expected and everyone had a good time.The first 24 point partner game played using the optional cue ball and 2-miss rule was over in 22 minutes, almost a record time. The second game was to be a 32 point game but that ended being reduced to 28 points.   Just over half way through the game  it was obvious that 32 points for us amateurs was not realistic so the teams agreed to play to 28 points at that time. Unfortunately that game took 58 minutes to play, a record we hope not to repeat.  The optional cue ball may not be so easy.  The players in the Zoom waiting room waited way too long for their turn to play and we thank them for their patience.  ———-  The final analysis suggests that  the  optional cue ball 24 point partner game 2 miss rule change might be what we settle on. The only way you could shoot the wrong ball is to shoot the red ball and nobody did that. .———— We had a record turnout  for this introduction event, players and audience, and we want to thank all for helping us to move forward. Also there were three dogs, one cat, a spouse or two and some very beautiful children in attendance. —-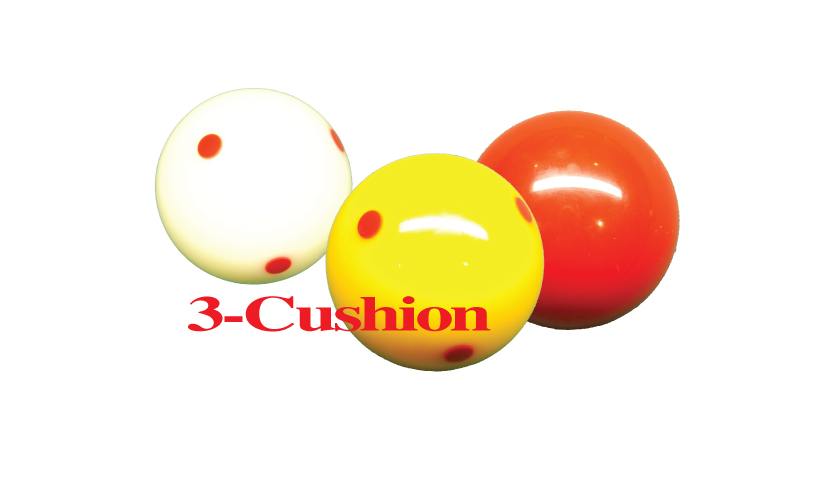 If participation continues to increase in the future we will split our group so no one has a long wait and a second host, (Paul Frankel), will be available to handle the overflow. Then maybe, the remaining players from the two hosted groups could play each other that evening or afternoon.  On Sunday we will play the Optional cue ball 24 point 2- miss rule partner games so please join in.   Some of our brothers have told us they are playing billiards again.        Very nice to hear !     Let's all stay safe and keep our games light-hearted so everyone has fun !                                                                           Games designed by amateurs for amateurs !
UNITED STATES AMATEUR INTERNET BILLIARD CONSORTIUM 
Respectfully, Dan Bennicas
If you are interested just download ZOOM on your device and call us so we can help you get started. Also if interested and just want to watch.
If you have any question call – Paul Frankel (901) 210-7251  paul@professorqball.com   or Dan Bennicas (843) 681-4193 dbennicas@gmail.com
We welcome all new players – If you're ready to join us and play give us a call.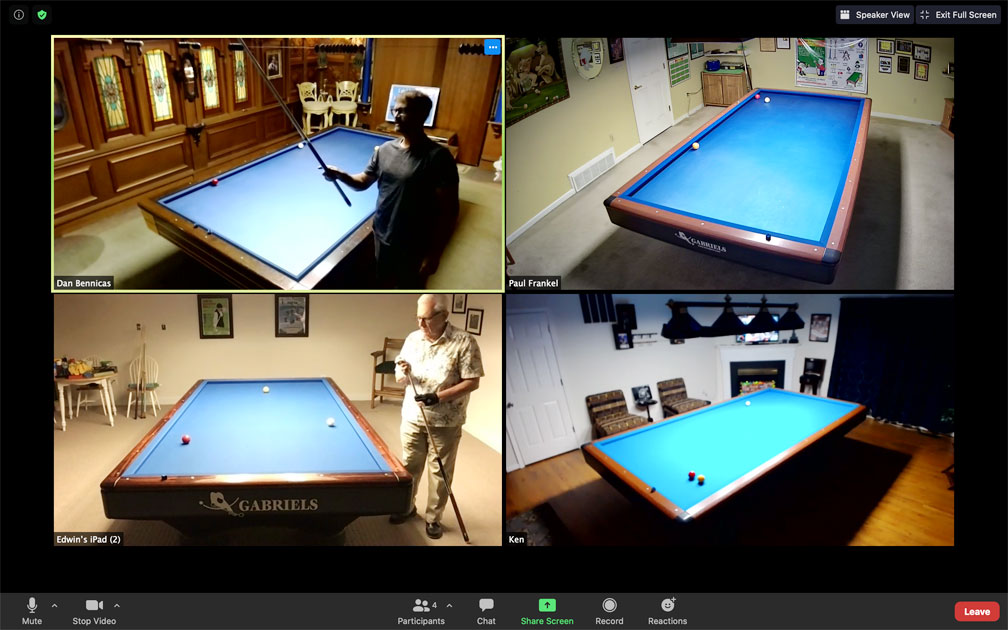 If you are in our group, an Email will be sent to you on Tuesday and Thursday @ 7:00pm Eastern, and Sunday, @ 1:pm Eastern. The email will contain a Zoom link to connect to the group.  The Host will start the Zoom session @ 8:00 PM Eastern, Tuesday and Thursday, and 2PM Eastern on Sunday.
Click on video BELOW  for more information.
---
For more information call
Paul Frankel (Professor-Q-Ball) 901 210-7251 
paul@professorqball.com
Dan Bennicas  843  681-4193   
dbennicas@gmail.com