Bob Keller Classic "Open" 3-Cushion Tournament The First Place prize of $10,000 is GUARANTEED!
To All 3-Cushion Enthusiasts:
Now in his nineties, Bob Keller's dream is to have as many Top National  (and International) Players as possible compete in a tournament at his Madison 3-Cushion Billiards Club.
To that end Bob has certainly stepped up to the plate financially. And, doubling as a Club Fund Raiser, this event will also help insure the future of the Club and future Club tournaments.
Check out the players list of 28 players.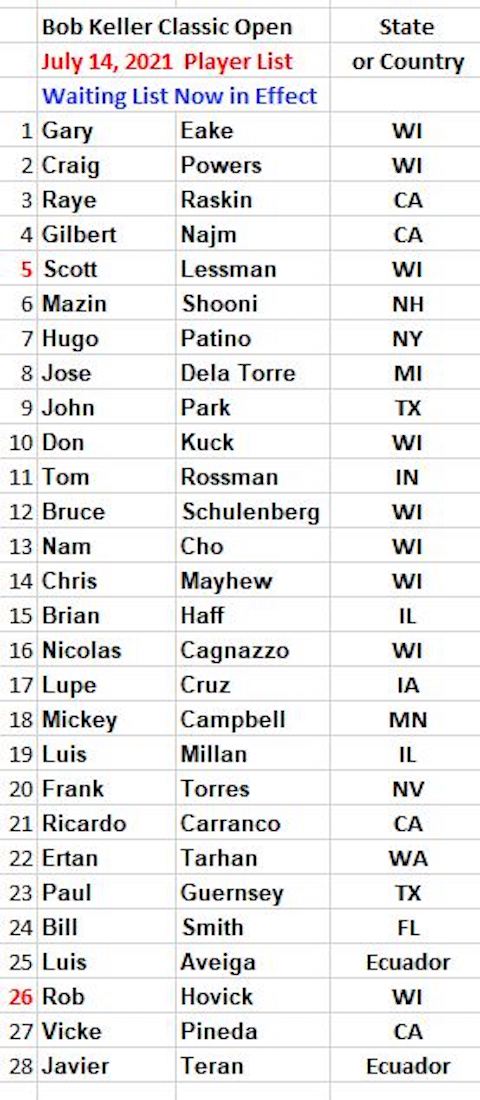 Gary Eake, Tournament Director    Cell & TEXT:  920.420.1304
CHECK OUT ALL THE FLYERS BELOW FOR DETAILS ALSO