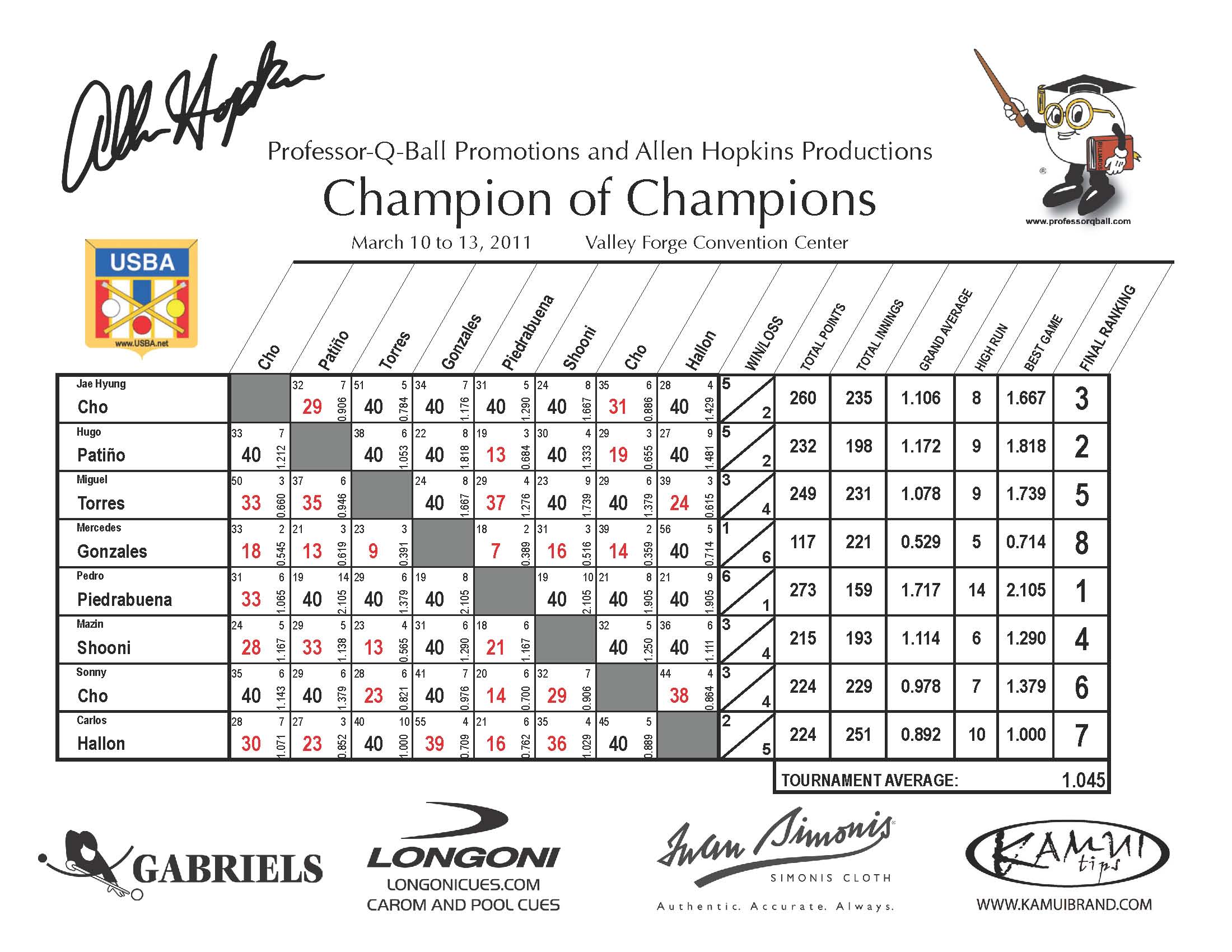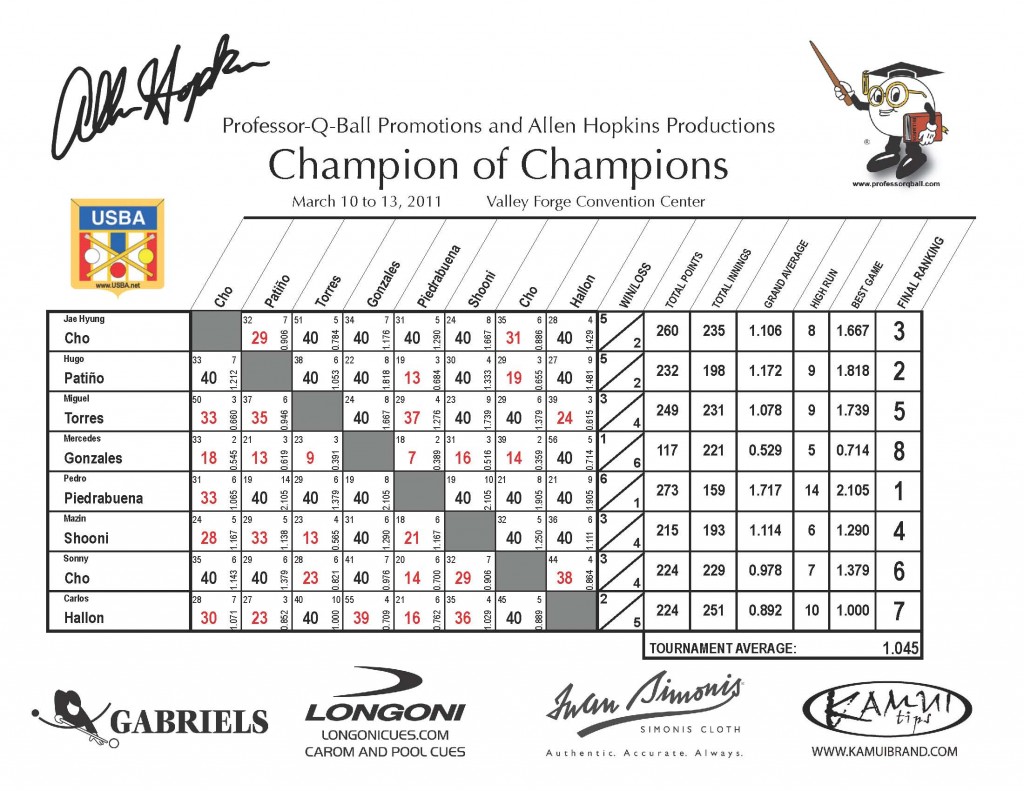 Click on chart to make larger
The anticipation is building for tonight very special "Artistic Billiard" Demonstration performed by 2008 USBA National Champion Miguel Torres.
A nice size crowd is enjoying two good matches on day two of the Champion of Champions 3-Cushion. Current National Champion Jae Cho is playing very well and putting up points in bunches.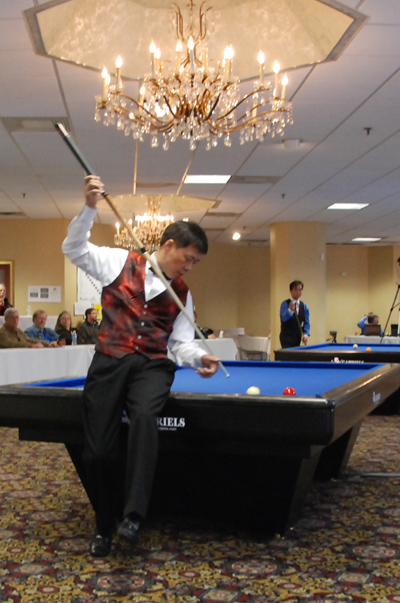 The players are making it look easy for the crowd of pool players. After day 1, many of the spectators stayed to ask questions and try their hand at 3-cushion for the first time. Paul Frankel & Merrill Hughes was on hand to answer and demonstrate 3-cushion billiards to them.
This event will make history as 8 past champions come together to battle it out to see who will become the first Champion of Champions.
ALL AT THE ALLEN HOPKINS SUPER BILLIARD EXPO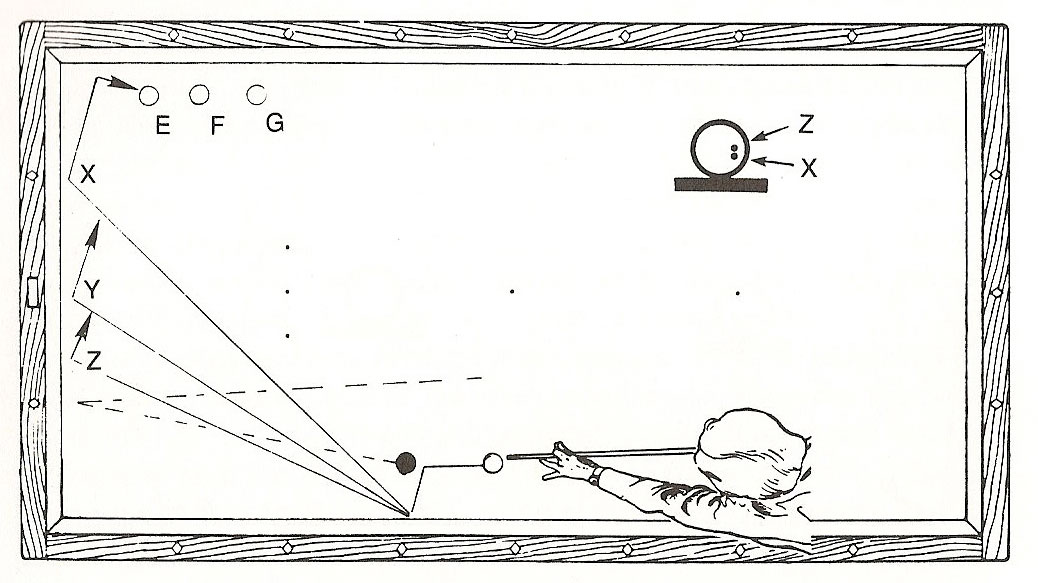 Pool players seldom have need for tremendous sidespin, but good three cushion players use it in almost every match. In fact, many pool players don't even know how to apply it, and the question "How do you get so much spin on the ball?" is one-billiard players hear all the time. The answer to the question is simple. To make the cueball spin you not only have to hit it off center, you have to hit the object ball full in the face or very nearly so.