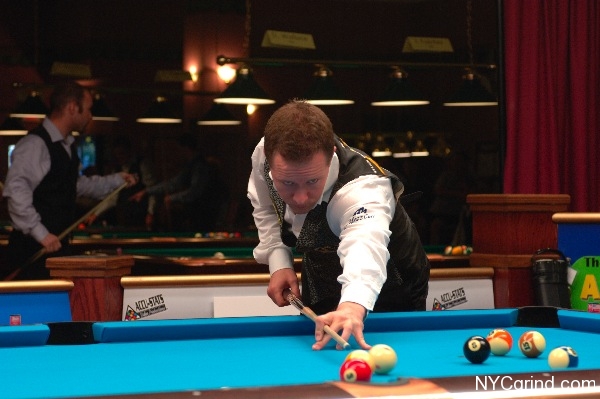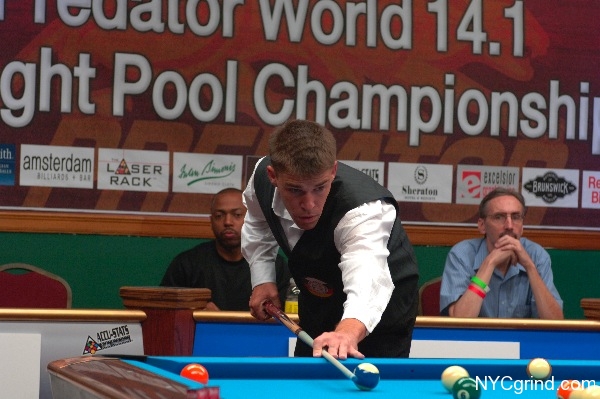 photo courtesy Jerry Tarantola
Deuel will enter the next stage of the event as #2 seed, and the top seeded American
Parsippany, New Jersey- Oliver Ortmann's dominance of Group 2 has been unparelled compared to the previous years of the Predator World 14.1 as he utterly blitzkreiged his opponents. Ortmann held all of his opponents to 10 points or less, with two matches where he ran perfect 100's . Surprisingly is USA's Corey Deuel and Charlie Williams who not only went undefeated in their groups, but edged out the Europeans to take the #2 and #3 spots in the stage 2 cut of the Predator 69th World 14.1 Championship presented by Ozone Billiards. The Dragon Promotions revived event is in its 4th consecutive year alive with help of industry giants such as Predator, Ozone Billiards, Brunswick Billiards, Simonis Cloth, Master Chalk, Aramith Balls, Accu-Stats and the Laser Rack. Comet Billiards will host this year's event which will start play on August 24, 2009 and end August 29. The greatest straight pool players from around the world will arrive on USA's east coast again to New Jersey, and attend this prestigious event to play for the coveted title of World Straight Pool Champion.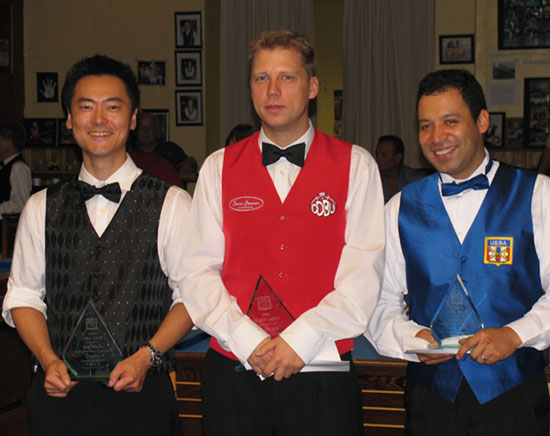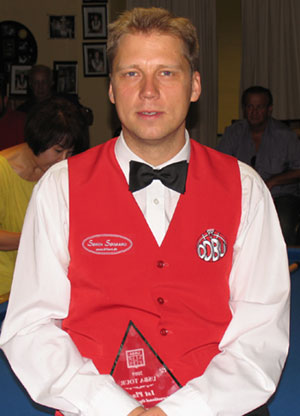 Preliminaries: 5 groups of 8 players each/round robin/25 points
Top 4 from each group advance to the semi-finals (20 players)
2 auction & 2 lottery winners = 24 players
Semi-Finals: 3 groups of 8 players each/round robin/30 points
Top 4 from each group advance to Finals (12 players)
Finals: 2 groups of 6 players each/round robin/40 points
Top 2 finishers from each group advance to the final matches: single elimination to 40 points to determine 1st through 4th place.