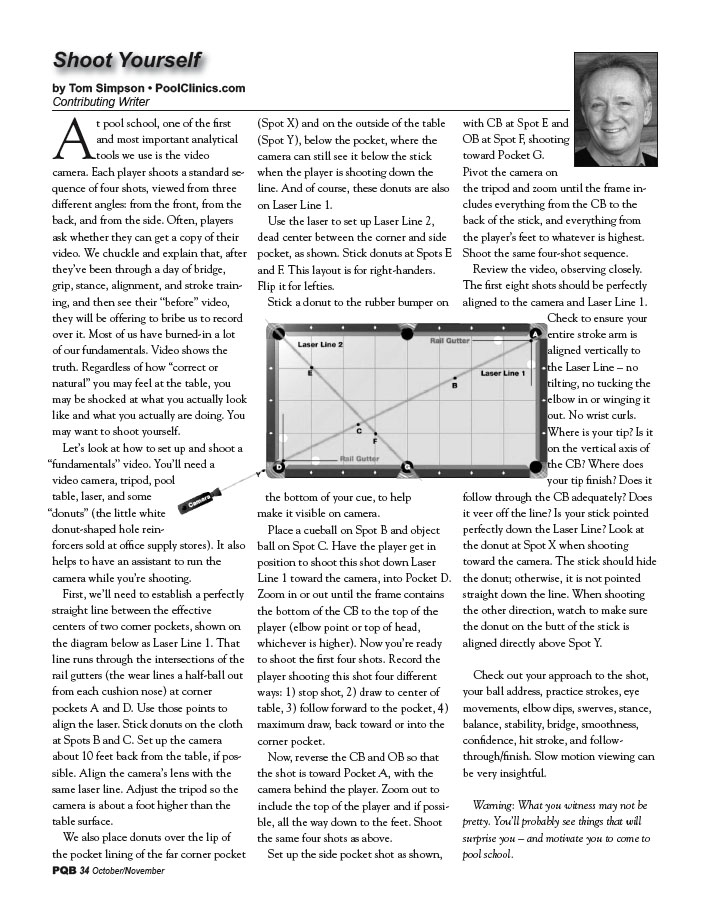 At pool school, one of the first and most important analytical tools we use is the video camera. Each player shoots a standard sequence
of four shots, viewed from three different angles: from the front, from the back, and from the side. Often, players ask whether they can get a copy of their
video. We chuckle and explain that, after they've been through a day of bridge,grip, stance, alignment, and stroke training, and then see their "before" video,
they will be offering to bribe us to record over it. Most of us have burned-in a lot of our fundamentals.
Video shows the truth. Regardless of how "correct or natural" you may feel at the table, you
may be shocked at what you actually look like and what you actually are doing. You
may want to shoot yourself.