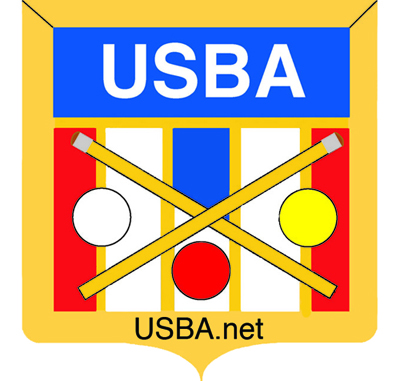 The second day of the preliminaries concluded at the USBA Three Cushion National Championship in Las Vegas without any major surprises.
In flight A, Pedro Piedrabuena, appears to be in top form as he began the defense of his 2011 crown.  His hardest matches remain to be played on the last day of the opening round.  Both Gary Cohen and Kahlil Diab stand at 3 to 1 and hope to challenge Piedrabuena.  Gilbert Najm suffered a few tough losses early but rebounded with a strong victory over Cohen.  Playing well in the group is Paul Frankel, who has a victory over Najm and two close losses to Cohen and Diab.
Mazin Shooni and Gary Elias are both undefeated in Group B with two games to be played.  They'll play each other in the last game of the third day.  A step behind at 3-1 is Victor Cuzzi.  All three should advance to the semi finals.
The top of the class in Group C is Miguel Torres, who sports a 4-0 record.  Peter Banyai and Lupe Cruz have one loss each and look to advance to the semi-finals, although Jamil Israel has an outside shot if he can knock out Cruz.
No player has emerged as the clear favorite in Group D.  Michael Kang, Dung Nguyen and Jim Hendrickson all have 3 wins and 1 loss.  Mark Hansen at 2-2 is a neck behind as the players hit the home stretch.  The spectators and rail birds have been impressed with the play of Nguyen, a young player from Houston who lost in the 2 hole to Kang.
Another young Vietnamese-American player from Houston has fought his way to the top of Group E.  Thanh Vu stands at 4 wins and no defeats entering the last day.  He dispatched the wily Frank Torres 25 to 22 in a great match.  Torres and Tom Rossman are both 3-1.  Rossman may have the tougher road as he has yet to face Torres.  Hoping to break into the semi-finals is Carlos Bazo, who has 2 wins and the same number of loses.
A couple of seasoned veterans from New York head the pack in Group F.  Hugo Patino and Sunny Cho are both 4 – 0.  They'll play each other in the opening round on day three.  Third place is still up for grabs.  Jim Shovak, Robert Ferrara and Tony Ferrara are all in the running.  The game between Shovak and the younger Ferrara (Tony) will be critical.
Jae Cho looks like he has regained the form that earned him the 2010 national championship.  He has not been challenged.  None of his opponents has scored more than 11 points against him.  Fred Lamars likely secured a spot in the semi-finals with a tight 25 to 23 over Joe DeAmato.  DeAmato led the entire game but Lamars closed it out with a run of 3.
Played on 8 new Gabriels Elements tables set out in the Cohiba Room at the Tropicana Hotel on the Vegas Strip, the USBA nationals will continue with the semi-final rounds tomorrow.  Twenty players will advance to the semis, and 8 will then move to the finals, which will be played on Thursday.
Special Report from USBA Directors to Professor-Q-Ball.  More reports to follow.

Also check out some of the EVENT PHOTOS