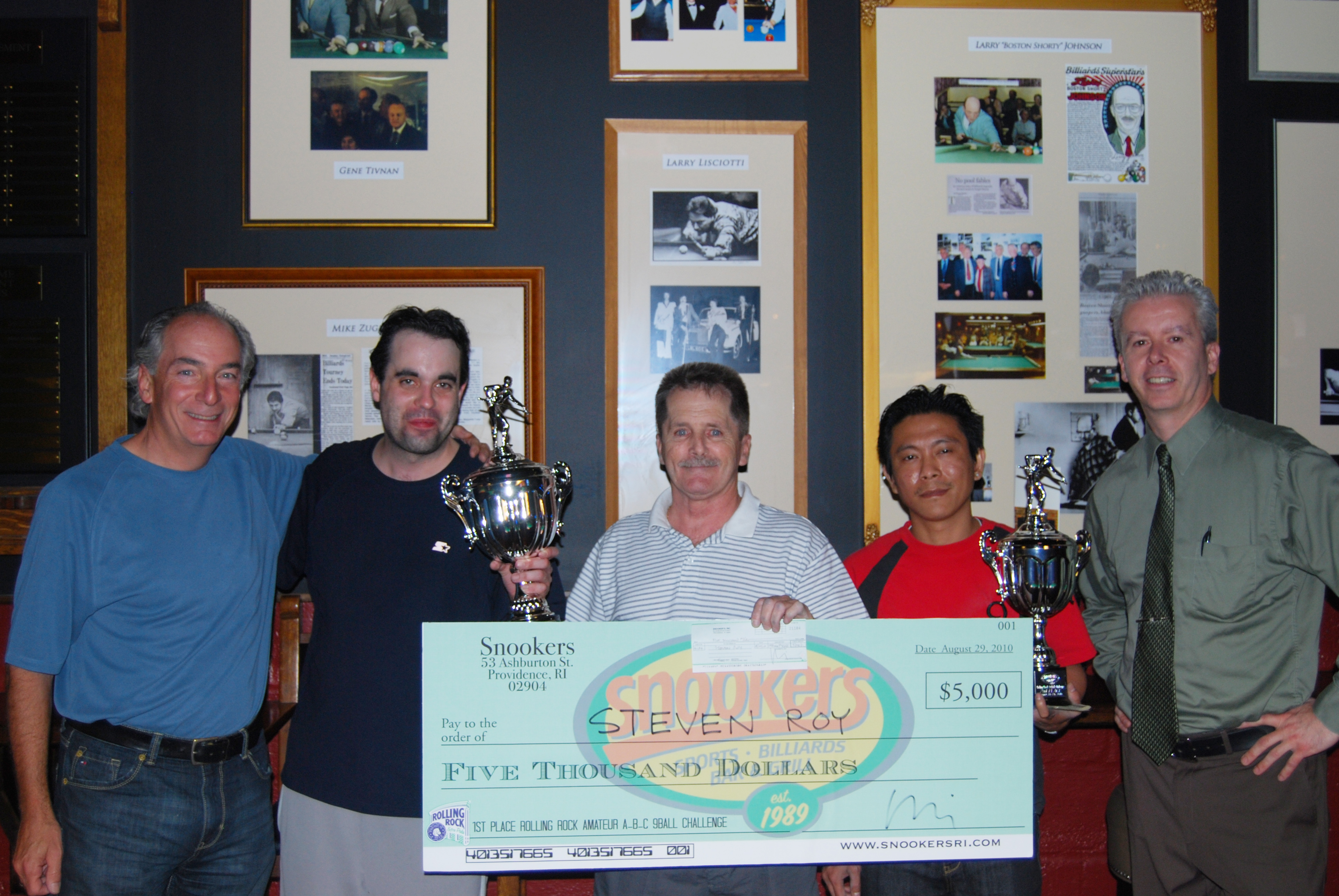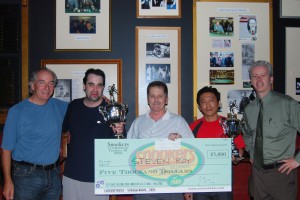 L-R – Steve Goulding, Billy Lanna, Stevie Roy, Mhet Vergara, Ray McNamara
Steve Roy wins Rolling Rock Challenge
After seven weeks of qualifiers Snookers Sports Billiards Bar & Grill of Providence RI held the finals of the $5000.00 Rolling Rock Challenge on August 28th and 29th. The only way to play in the finals was to finish in one of the top three positions in a qualifier. Players were divided into 3 classes "A", "B", and "C". Players ranked in the "A" class raced to 8, "B" to 7 and "C" to 6. There were separate qualifiers for each class so you only had to compete against equal skill levels to qualify. Once 64 players qualified (21 for each division and one random draw from non winning entrants) they held the finals doing a random draw for all 64. Each player in the finals raced to the level as used in the qualifiers (6,7 or 8).